Whether you're a business owner, a recruiter or a job seeker, LinkedIn is the best networking tool to help you achieve your professional goals.
LinkedIn is a platform where industries' top recruiters and businesses are looking for skilled people like you.
So would you like to let these recruiters see your LinkedIn profile languished with old and outdated information? Well, I don't think anyone would intentionally do such blunder mistake.
Now just take few minutes out of your busy schedule to log into LinkedIn and observe your profile.
And ask yourself – Does my profile describe me and my achievements? If it does so then you can close this tab or return back to previous page.
But if your profile still doesn't describe you then you need to keep reading this article and make changes to your profile in another tab of your browser.
In few minutes you can refurbish your profile by changing things around with latest stuffs and getting rid of outdated things if they are no longer relevant to your profile.
Here are seven ways to update your LinkedIn profile to make sure it's accurate, updated and comprises of your professional qualifications and achievements.
1. Update your profile photo.
Profile photo is the first thing that catches attention of your profile visitors, so it is important to make sure that it is your recent photo and can make a good first impression.
To create a perfect profile photo, consider these points –
You should be front and centered in the photo.
Photo should be current and clear.
Background should be plain with minimal distractions.
Just ensure that your current profile photo fulfill all these points and compel with LinkedIn guidelines . If not, be sure to update your photo that appropriately describes your role in your industry.
2. Update background photo.
Background photo is the long horizontal picture on the top of your profile that catches the attention of your visitors. So use it to your advantage and add a compelling image which defines your vision.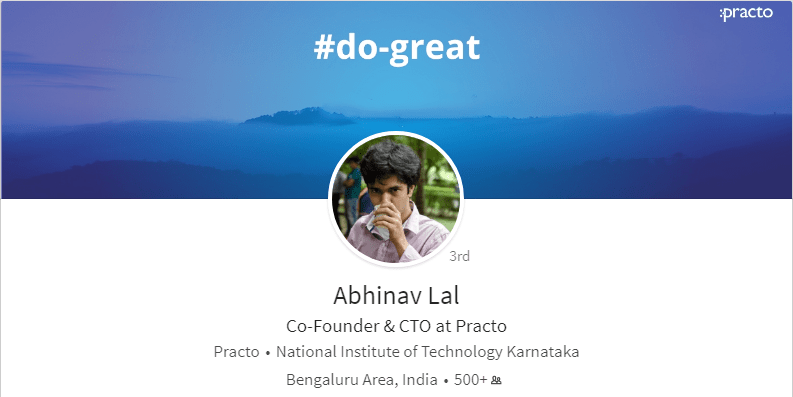 3. Update your headline.
Headline is one of the few parts of your LinkedIn profile that a user or any professional will see on LinkedIn search results. That's why it is the most important part of your profile.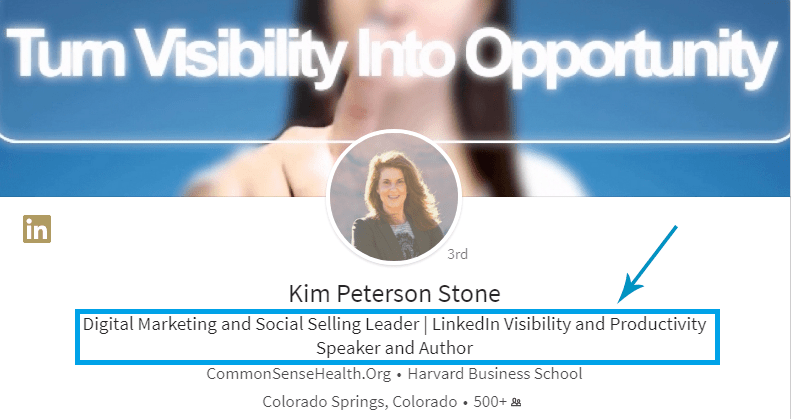 Headline tells a visitor who you are and what you do professionally. So make sure you choose a perfect headline that describes about your professional career clearly to the people who don't know you.
4. Update your summary.
Your summary is the best opportunity to share your story as a working person and to tell others how you want to be seen professionally. So update it wisely and ensure that it fulfill these conditions –
It should be written in 1st
It should tell that where you've been and where you hope to go.
It should tell your biggest achievements that you're proud to share.
Just make sure, you don't lie and exaggerate yourself in order to stand out of the crowd because in business lie is not tolerated and appearing untrustworthy is never good of business. So be true to yourself and others about yourself in your profile summary.
5. Adorn your profile with rich media.
Rich media on your profile can make your profile stand unique among other basic LinkedIn profiles. You can upload presentations, images, videos, documents and website links that tell about your professional career and your accomplishments.
Just go through your past works you've done since your last update and add anything that you're proud to share with rest of the world, whether it is a website created by you or an article you were featured in or contributed by you on other websites. Anything that worth sharing!
6. Update Experience, Skills & Accomplishments.
I hope you've earned more experience and skills since you last updated your profile. So it's time to show off those hard-earned experiences and skills in your profile under the respective sections in your profile.
Also add successful achievements you made in your industry. LinkedIn offers you to add accomplishments in nine different fields. These are –
Certification
Course
Honor and Award
Language
Patent
Project
Publication
Test score
Organization
Evaluate the accomplishments you made in the meantime and add into the respective fields. Once again I remind you, don't lie!
7. Get endorsements and recommendations.
Now, it's your turn to reach out people you've worked with earlier and ask them to endorse your skills on your profile.
And for the recommendations, ask the high-profile professionals from your network to provide you with a recommendation. Reach your clients, customers and the organizations where you volunteered and request them for the recommendation on your profile.
Recommendations let people know what others think of you whereas endorsements let them know how effective your skills are.
So as said, in few minutes, your profile is refurbished, but you need to keep checking in and make necessary updates periodically whenever there's something in your career that worth sharing with rest of the world.