Do you receive connection invitations from people you don't know?
Should you accept every invitation you receive on LinkedIn? Well, I won't recommend you to do so.
Of course, LinkedIn is a networking site and you should connect with other professionals to boost your career. But it doesn't mean to stack up fake profiles and irrelevant people in your connection list.
When I mention "irrelevant people" in networking space, I refer to those who are neither related to your industry nor interested in your contents.
Would you like to connect with such people? Never!
You must understand that you don't need to accept every connection requests you receive. Instead, check these 5 details on requester's profile before accepting or rejecting the request.
This way, you will build genuine and engaging connections and follower base. So let's get started with the most important of all.
1. Profile Photo.
A photo is the most basic element of someone's identity. It proves the authenticity of the profile and shows that the profile holder is an active user which makes sense to connect.
If there's no profile photo, just hit the "Ignore" button without any second thought.
LinkedIn is a professional networking platform. So, the photo must reflect professionalism too. It is not a place to use holiday pic as a profile photo, it breaks the professional etiquettes.
2. Current Profession and Position.
You must know the profession of those who wish to make connection with you. You need to know whether they're related to your niche or just trying to grow their connection list.
The current profession and job title should be made clear right below the profile photo i.e. on headline section. Make sure it is filled with appropriate profession and job title along with the company name.
3. Activities.
If you want to make connections with active and engaging users on LinkedIn, Articles & Activities section is must check. This section keeps the collection of all the articles and posts user shares and engages on.
By observing this, you will get the idea about the type of contents they love and how actively they engage on posts.
4. Professional Skills & Interest.
You would definitely like to connect with people who share similar skills and interest. So make sure you check the skills sections where LinkedIn allows users to add all the skills they have.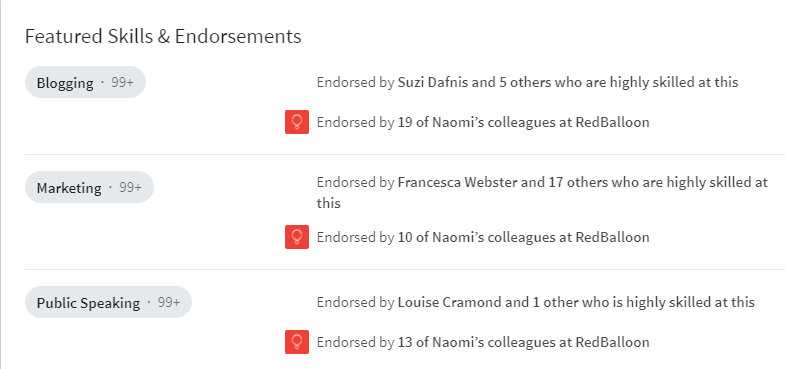 Also, under Interest section, check which influencers they follow and the LinkedIn groups they've joined. Such details help you know the user's interest and relation with your industry.
Before accepting the request, make sure the inviter is a member of industry-related LinkedIn groups and possess skills related to your industry.
5. Recommendations.
Finally, don't forget to check the recommendations on inviter's profile, this will help you know what others think about the person.
If there's no recommendation then either the user is a novice in the industry or an occasional user on LinkedIn. Seeing other's opinion about a person on their LinkedIn profile increases its authenticity.
Wrapping up
Now it's your turn to check these details on the inviter's profile to test the legitimacy of the profile. Then make your decision about the invitation.
There may be some instances, when people accept every connection requests they receive, just to grow their connections list. But, it is not at all a good practice. Doing so will fill your feed with irrelevant contents and ruins your experience on LinkedIn.
That's why I always recommend people to observe the profile before accepting any connection requests and the same implies to you too.
Additionally, checking profile before accepting connection requests builds credibility and helps you establish better communication with the person on the other side.
So, just keep patience, share interesting contents and find relevant people through LinkedIn search and try to establish fruitful connections with them. This way you'll nurture a strong professional network that can help you grow in your career.
Would you like to recommend something else? Do let us know via comment below.
Here are few hand-picked blog posts for you to read next: